KUSD has announced an ALL CLEAR regarding today's soft down event, resuming normal operations. Thank you for your patience and support.

Wednesday, September 20, 2023, thank you for your patience and understanding as we addressed a threat that was called into the TANF office at the KBC. The district schools are on soft lockdown until law enforcement completes the investigation. KUSD thanks the NN Police Department for their ongoing collaboration to ensure our campuses remain safe for our students and staff.

Due to poor road conditions from today's rain shower (certain areas), all late busses will be cancelled for today, Tuesday, Sept 12th - use caution out there!
Back to School Bazaar August 24th 5:00 - 8:00 Support Hozho Runners Club
The last day for late buses is Wednesday May 17th, 2023.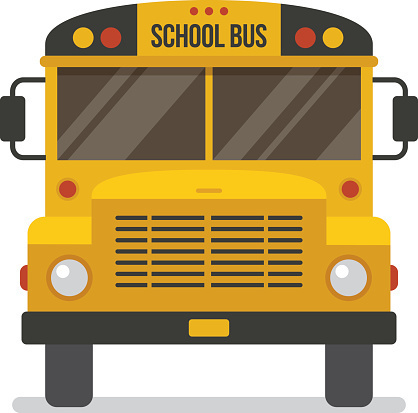 April 27th is the Parent Teacher Conference event at your student's school site. It will start at 1pm and end at 7pm. There is a half day of school today and tomorrow. Parent Conference is for today only. Hope you can attend. Have a great rest of your day!

PUBLIC NOTICE Work Study Session - Thurs., April 20th at 9am Special Governing Board Meeting - Thurs., April 20th at 1pm Regular Governing Board Meeting - Wed., May 10th at 5pm Click here to access board meeting details, including Zoom links:
https://go.boarddocs.com/az/kayenta/Board.nsf/vpublic?open

Summer 2023 P-EBT benefits for students has been announced. Students must be enrolled at KUSD during the month of May, 2023. DES will begin processing these benefits starting late July/early August 2023. Contact the food service department at 928-697-2044/2043 for any questions. A webpage is also available for more details :
https://des.az.gov/summer-p-ebt-information

PUBLIC NOTICE - Governing Board Work Study Session for Friday, April 7th has been POSTPONED. Rescheduled date to be determined.

Kayenta Unified School District will be releasing students an hour earlier than scheduled today, March 21st, due to increasing poor road and weather conditions. ABC PreSchool and Kindergarten students will be released starting at 1:45pm; KES students released at 2pm; KMS and MVHS students released at 2:30pm. Late busses will not be available. Athletic practices have been cancelled.

No school today, March 2nd, for Kayenta Unified School District due to inclement weather and poor road conditions. Enjoy the weather and stay safe! See local school closings:
https://www.azfamily.com/weather/closings/

All athletic practices have been canceled today, Feb 22nd due to inclement weather. No late buses available.

Today, Wednesday, February 22, 2023 KUSD will be on a ½ day schedule due to inclement weather and road conditions.



2 hour delay for Tuesday, January 31st due to road conditions.