Kayenta Unified School District will be releasing students an hour earlier than scheduled today, March 21st, due to increasing poor road and weather conditions. ABC PreSchool and Kindergarten students will be released starting at 1:45pm; KES students released at 2pm; KMS and MVHS students released at 2:30pm. Late busses will not be available. Athletic practices have been cancelled.

No school today, March 2nd, for Kayenta Unified School District due to inclement weather and poor road conditions. Enjoy the weather and stay safe! See local school closings:
https://www.azfamily.com/weather/closings/

All athletic practices have been canceled today, Feb 22nd due to inclement weather. No late buses available.

Today, Wednesday, February 22, 2023 KUSD will be on a ½ day schedule due to inclement weather and road conditions.



2 hour delay for Tuesday, January 31st due to road conditions.





No school today, January 17th, for Kayenta Unified School District due to inclement weather. Enjoy the weather :)
Please join us on Tuesday, January 10, 2023 through Zoom between 5:30pm to 7:30pm. Mr. Anson Etsitty, a member of the Dine Hataalii Association Inc., and Vice President, is presenting on Hajiineii in Navajo and English. Anson is a Dine Hataalii whose expertise is in diagnosis, performs healing ceremonies, and conducts protection ceremonies. He advocates in protecting Dine Ceremonies and Sacred Sites. He has more than tens years of working with Dine Hataalii Association. Zoom info: Meeting ID: 286 814 2374 Passcode: kusd Link:
https://us02web.zoom.us/j/2868
...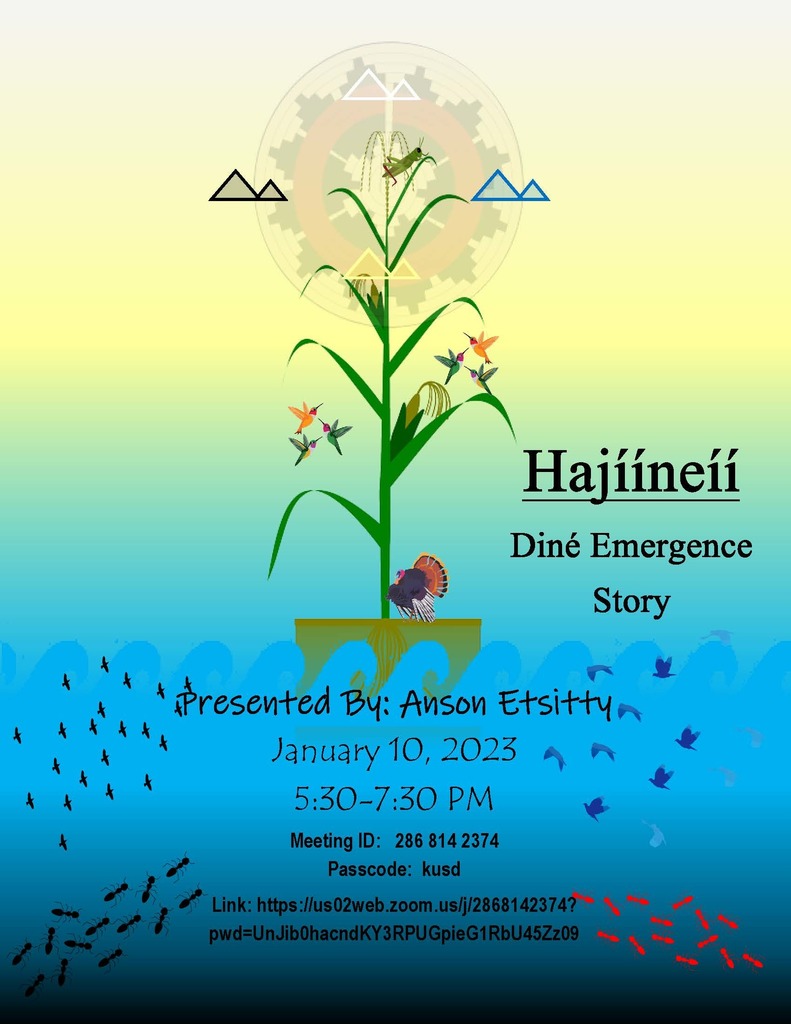 December 12, 2022 KUSD will be on a 2 hour delay. Classes begin at 9:55AM.

MVHS Keshmish Bazaar - Wednesday, November 30th from 4pm to 9pm Please contacted Sara Stanley or Sophia Vise at 928-697-2000 for details $35 per table space: Food Vendors $25 per table space: Non-Food Vendors $10 per additional table space - please bring your own table (30"x70")

Parent-Teacher Conference Thursday, December 1st from 1pm to 7pm. Half day of school for students on Dec 1st and 2nd. Contact your child's school for any questions.

Two hour delayed start scheduled for all schools on Tuesday, November 8, 2022

Early release scheduled for all schools on Friday, November 4th

November 3rd MVHS Pageant has been cancelled until further notice.

Early release today, November 3rd for all schools due to inclement weather