Parent-Teacher Conference Thursday, December 1st from 1pm to 7pm. Half day of school for students on Dec 1st and 2nd. Contact your child's school for any questions.
MVHS Keshmish Bazaar - Wednesday, November 30th from 4pm to 9pm Please contacted Sara Stanley or Sophia Vise at 928-697-2000 for details $35 per table space: Food Vendors $25 per table space: Non-Food Vendors $10 per additional table space - please bring your own table (30"x70")
Two hour delayed start scheduled for all schools on Tuesday, November 8, 2022
Early release scheduled for all schools on Friday, November 4th
November 3rd MVHS Pageant has been cancelled until further notice.
Early release today, November 3rd for all schools due to inclement weather
September 26, 2022 It is important to the school district to keep our students, employees, parents, and families as informed as possible regarding any incidents involving our campus and students. Today, reports were received of an incident off campus regarding possible gunfire. The KUSD Administration acted immediately and called for a hard lockdown. The lockdown occurred at bus time which delayed the departure of buses after school. At no time were students or employees in any danger. The Navajo Nation Police Department stayed in contact with our school district. Providing a safe and secure learning environment is a top priority for Kayenta Unified School District. Please be assured we take incidents like this very seriously. Thank you for your continued support of our students and our school.
Want to check on your child's attendance record, grades, etc? ParentVue is available. Contact your child's school to get your account activated. MVHS - (928) 697-2106 KMS - (928) 697-2204 KES - (928) 697-2301

Half day of school for today, Sept 14th
Kayenta Middle School: The Tuba City Boarding School Cross Country Meet has been cancelled today, Wednesday, Sept 14th due to inclement weather.
Parent Conference on Thursday, Sept 15th - contact your school for details! Half day of school on Friday, Sept 16th
New district website app is now available in both (Apple) iOS and (Android) Google Play stores...check it out!
Due to inclement weather and increasing poor road conditions, Kayenta Unified School District will follow the Half Day schedule for Friday, Aug. 19th. Have a good weekend and stay safe!
Highway 160 will be closed tomorrow, Wednesday, August 3, from 6 am to 8 am. This will prevent four buses from picking up students at the regular time. Four bus routes will be affected: route 548, route 544, route 546 and route 574. Once the road opens the buses will proceed to pick up students. ADOT and the construction company have only provided a general time of 8 am for completion. Breakfast will be provided once the students arrive on campus. Regular school time for all other students.
Parent Self Activation feature is now available for ParentVue! This is available for current actively enrolled KUSD students who completed the SY21-22 school year and are returning for SY22-23. To locate the ParentVue logon page, please navigate to Quick Link for Parents on our district website.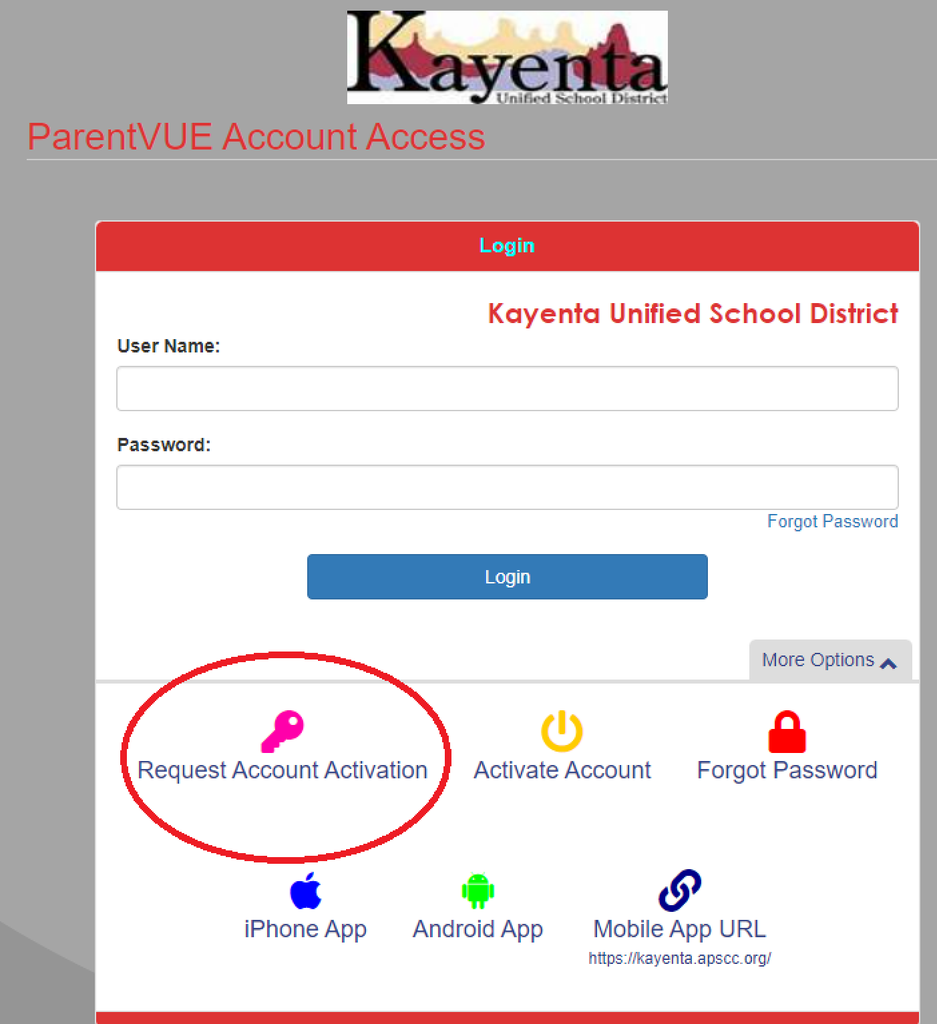 MVHS Youth Basketball Camp for Grades 2 thru 8 on June 6 - 8 at the Nash Center! See Registration form for details, forms available at KMS and MVHS.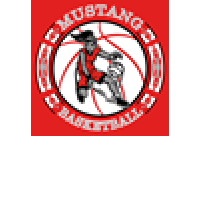 KMS Summer Workout and Youth Basketball Camp will be held May 31st to June 30th (Monday thru Thursday). See Registration form for details, forms are available at KMS.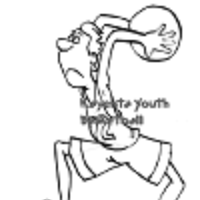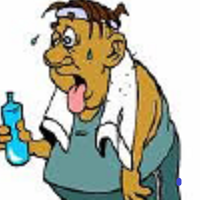 Summer School will be offered this summer - expected first day will be May 31st! Any questions, please ask at your student's school site front office.
Parent Conference for April 28th has been CANCELLED and will be a regular day of school.
3A North Tournament Information. All tickets will be sold from the Wildcat Den ticketing office beginning 1 hour prior to the first game of the day. Mask required. $8 admission for Friday. $10 admission for Saturday. CASH only. 1,800 tickets per day/per session. Go Mustangs!