Athletics Department: We Are Mustangs
Our Sponsors
Just as we value athletics, we also value and appreciate our sponsors. Thank you for your generous support!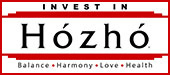 If you believe in the importance of athletics, become a sponsor! Contact our Athletics office today at (928) 697.2128.
Forms & Handbooks
Competition in sport unites; it excites. Let us show the Kayenta Mustangs that this community always has their back. Gather your families together, and add your voice to the crowd as we cheer on our Mustangs!
2021–2022 Athletics
Due to COVID-19 protocols, open gym is limited to enrolled students of Monument Valley High School only. In order to participate, parents and students will need to sign the waiver form below. Vaccinations are highly recommended.
Athletics Department Contact
Stephen Young
KMS/MVHS Athletic Coordinator
(P) 928-697-2022
(F) 928-697-2195