o make the enrollment process smooth and seamless, you may download the appropriate forms and bring them to the school office when you enroll.
Immunizations
We require all students enrolled in our schools to be immunized in accordance with state law. We will verify your child's immunizations at the time of enrollment.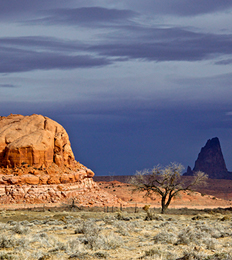 If you are new to the area or have a child who will be entering kindergarten in the fall, this page contains all the information you will need to enroll your child for this coming school year.
Enrolling an Elementary Student
When enrolling your child at Kayenta, please visit our school's front office to collect the appropriate paperwork, or utilize the documents on this page. Be sure to bring the following items with you to enroll your child:
Birth Certificate

Certificate of Indian Blood

Up-to-Date Immunization Record

Proof of AZ Residency (with physical address, not P.O. Box)

Proof of Guardianship


A Notarized Power of Attorney

Court Documents

Division of Social Services Out-of-Home Placement Documents

AIA Sports Physical (for all 3rd–5th grade students participating in Peewee sports)
If you have any questions concerning enrollment, please contact the registrar at (928) 697.2301.
Enrolling a Kindergartner
Kindergartners must be five years old on or before September 1st of the current school year in order to enroll at Kayenta Elementary. When enrolling, please bring the following documents with your completed enrollment packet.
Certificate of Indian Blood

Birth Certificate

Proof of Guardianship


A Notarized Power of Attorney

Court Documents

Division of Social Services Out-of-Home Placement Documents

Up-to-Date Immunization Record

Current Physical


Proof of Arizona Residency (with physical address, not P.O. Box)


NTUA bill

Chapter Residency Verification

County Voter ID Card