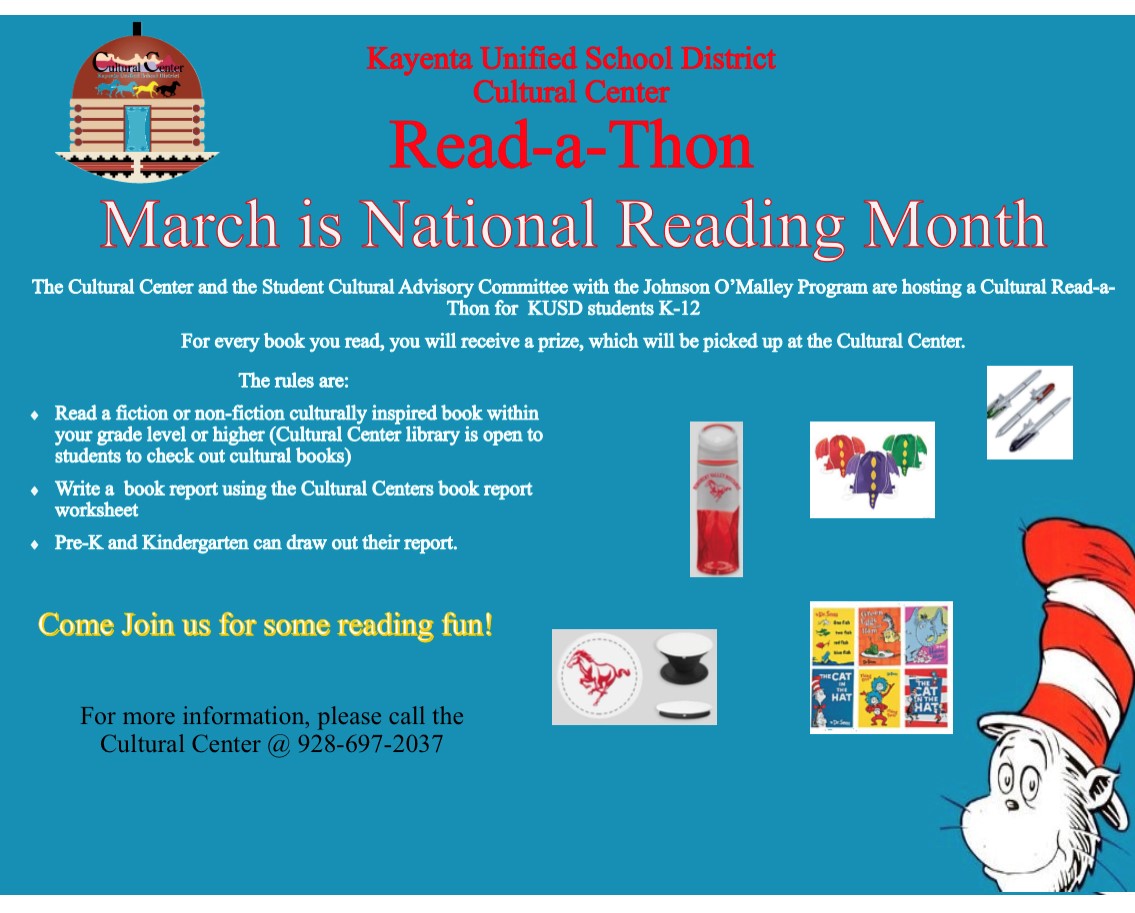 Dr. Seuss March Read-A-Thon
For the month in March, we are celebrating Dr. Seuss. In celebration, we invite all students of Kayenta Unified School District from grade Pre-K to twelfth grade to checkout a book from the Cultural Center and complete a book report. The book report can be turn in to the Cultural Center to earn an incentive. There is not limit to how many book reports you can turn in to earn an incentive, so take advantage of this opportunity. You can pick up the book review forms from our center or click below to print out the book report document for the appropriate grade level.
ABC Preschool Book Review Form
1st-2nd Grade Book Review Form
3rd-4th Grade Book Review Form
5th-6th Grade Book Review Form
7th-12th Grade Book Review Form
If you have any questions about our event, please do not hesitate to ask us. You can reach us by stopping by the center or you can email us at Ton.Cly@kayenta.k12.az.us or Ashley.Stanley@kayenta.k12.az.us. Or you can call us at (928) 697-2037 or 2068.